Why Consider Standing Seam For Your Structure?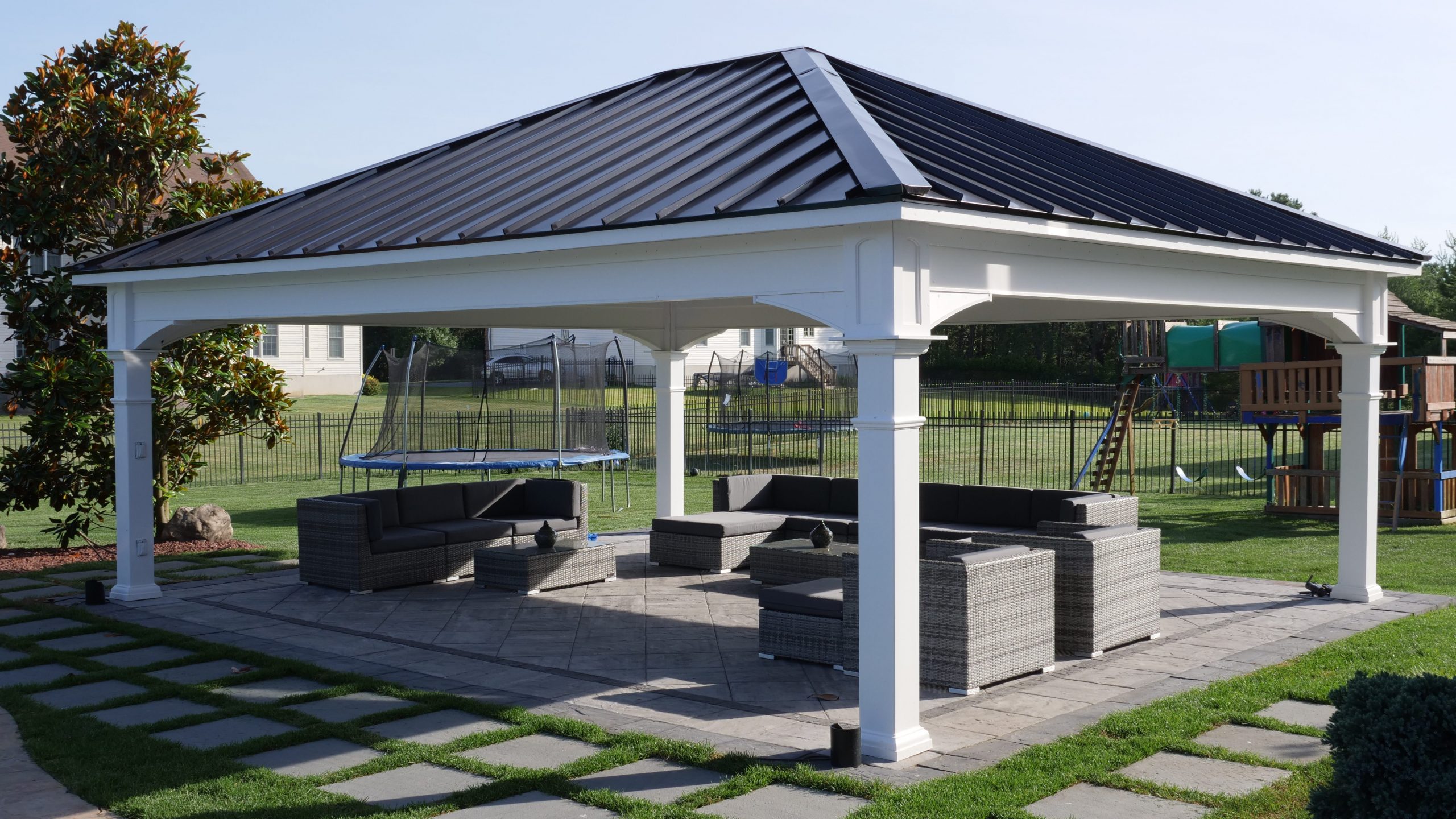 Standing seam metal roofing is an option for all of the structures that we build here at Pencroft, and we find that the demand for this roofing type continues to grow. Standing seam metal roofing is a roofing style that uses metal that is joined together with a "standing seam" that holds the weakest point of the the roof (the seam) above the water level. This type of roofing doesn't wear down the way shingles do over time, and is longer lasting roof option.
This roofing style is also a very modern look and has begun to become very common in the residential space. Check out the pictures of this large standing seam pavilion we did at a residential property to get an idea how this roofing style looks!