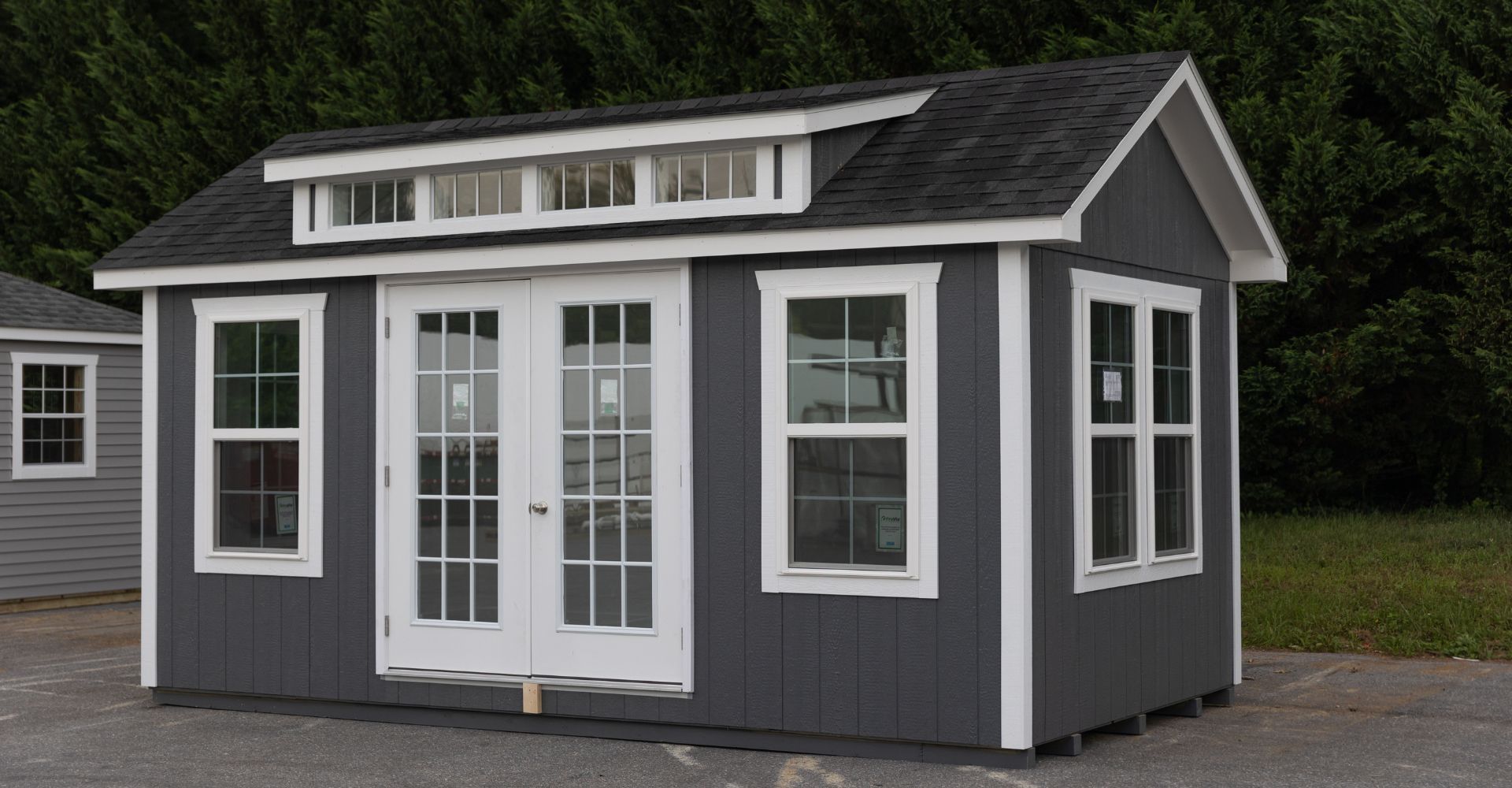 Our studios offer outdoor hospitality in luxurious, bold, and novel style. We offer extensive customizations and add-ons to our studios, from exterior features like the structure material, paint, and stain, to add-ons like insulation, shutters, skylights, and more.
We offer three structure styles for our studios: modern lean-to, hip, and A-frame.
Our standard studio is designed with a lean-to roof, 2x4" framing with exterior wood siding, 3/12 roof pitch, architectural shingles, 2x4" rafters, 2x4" framed walls, LP wood panel exterior siding, unfinished interior, 30x54" white vinyl insulated windows, 6' white fiberglass double door, 15 lite windows, full view (#615L), 3/4" tongue & groove smart flooring, 2x6" PT floor joists, and 4x4" PT runners.
We offer an extensive selection of customizations and add-ons for each structure style.