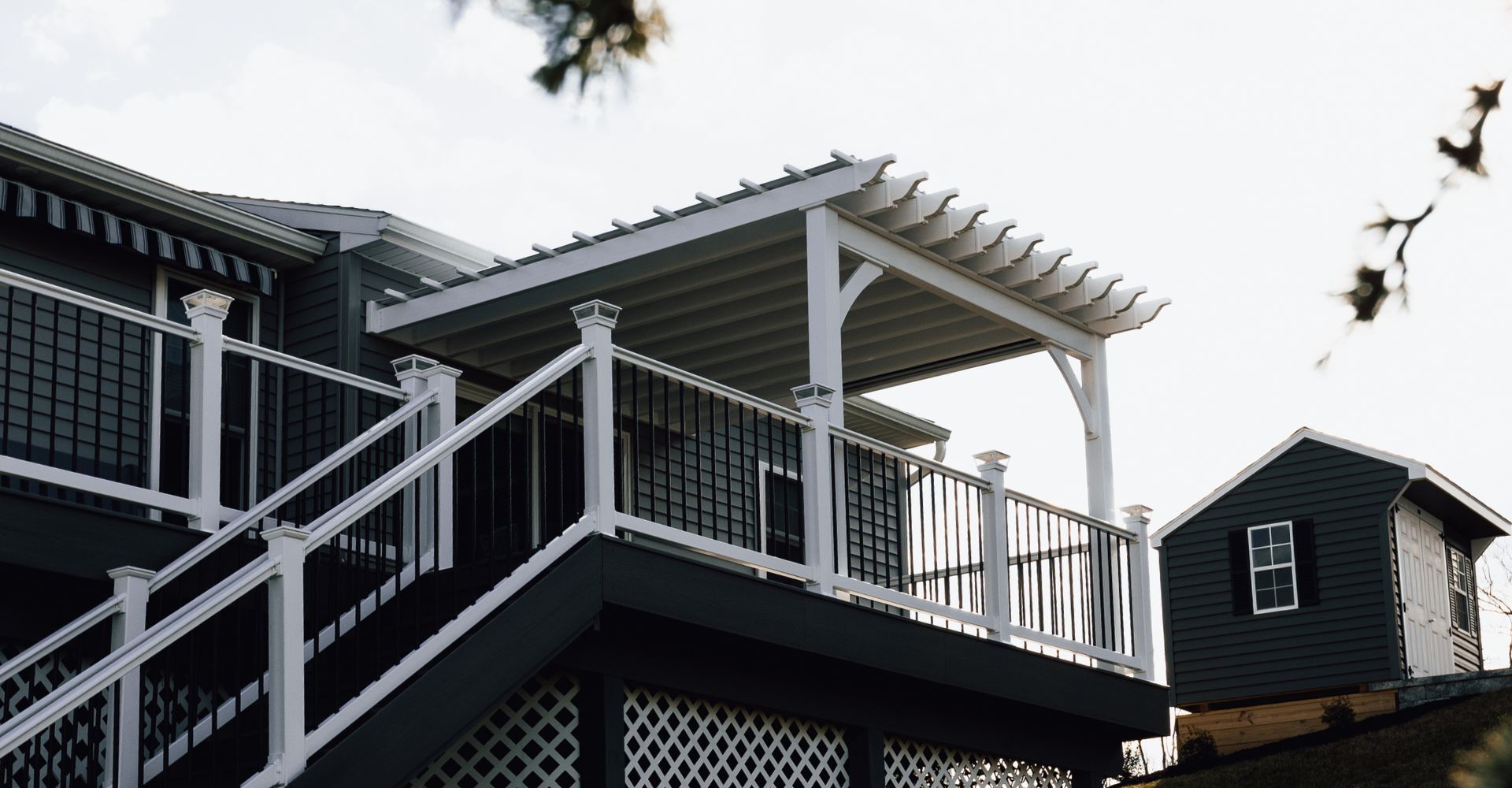 Our pergolas offer outdoor hospitality in luxurious, classic, and modern style. We offer extensive customizations and add-ons to our pergolas, from frame material, brace style, colors, and stains to curtain and canopy add-ons.
We offer three structure styles for our pergolas: modern, classic, and superior.
Our modern style pergola is designed with no overhang or post braces, 2x6" rafters, 1x3" purlins, and 6x6" posts. Our classic style pergola offers a more traditional look with 6x6" posts, 2x6" rafters with ascribed design, 91/4" beams, 1x1" purlins, and a 12" overhang. Lastly, our superior style pergola is designed with a lighter frame, no header beams, 5x5" posts, 2x6" rafters, and 1x3" purlins with a 12'' overhang.
We offer an extensive selection of customizations and add-ons for each structure.