A New Jersey Patio Experience…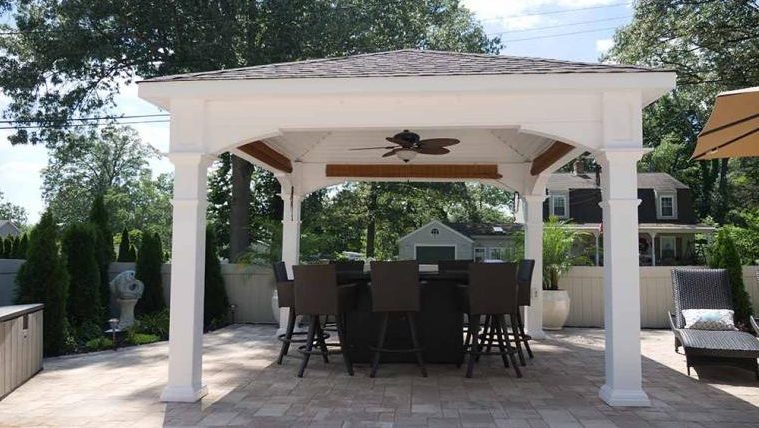 From the very first day of the company's existence, Pencroft Structures has focused on innovation. Henry was the founder of Pencroft, and he had worked at a gazebo shop as a young man from the age of 14. At that point, all gazebo's were built out of wood. While wood has a great look, it has a lot of maintenance associated with keeping it looking good. Henry wanted to build a gazebo out of a material that was maintenance free.
He built the first vinyl gazebo ever made in the Lancaster area in 1999 on his one acre property in Holtwood, PA. He collaborated with a local fence company for materials and kept experimenting until he had perfected the design. Pencroft structures pioneered the vinyl structures revolution that has overtaken much of the market.
Today, every company that builds gazebos, pergolas and pavilions uses vinyl. This revolution has resulted in many beautiful projects that last for years & years, virtually maintenance free. The clean white look of vinyl also nicely complimented the styles of the modern era.
Following that first innovation, Pencroft continued to focus on launching unique products for the backyard market. Today, Pencroft buildes a huge variety of custom gazebos, pavilions, pergolas, sunrooms, cabanas and pool houses.